SCOPTIONE AND MOLD-A-RAMA MACHINES & DIP N' DUNK PHOTO BOOTH TO BE UNVEILED
BLACK FRIDAY RELEASES INCLUDING LIMITED RELEASES FROM JACK WHITE, THE WHITE STRIPES & TEMPEST STORM ZOETROPE FORMAT SINGLE
Third Man Records invites one and all to join them in Nashville the day after Thanksgiving a/k/a Black Friday for the Grand Opening of The Third Man Records Novelties Lounge: http://youtu.be/Y8YnmSbFoCs
What exactly is The Third Man Records Novelties Lounge, you ask? Well, Third Man has not only expanded its record shop space–it's also styled it out with a dazzling array of coin-operated contraptions and attractions starting with the world's ONLY Scopitone machine fully loaded with modern music! For the uninitiated, Scopitones were a type of jukebox that instead of playing records, played 16mm music videos! Visitors to the Third Man Novelties Lounge can choose from 36 different videos from theThird Man catalog, ALL on 16mm film with dynamic magnetic sound! Learn more about Scopitones and see some old films here: http://scopitones.blogs.com/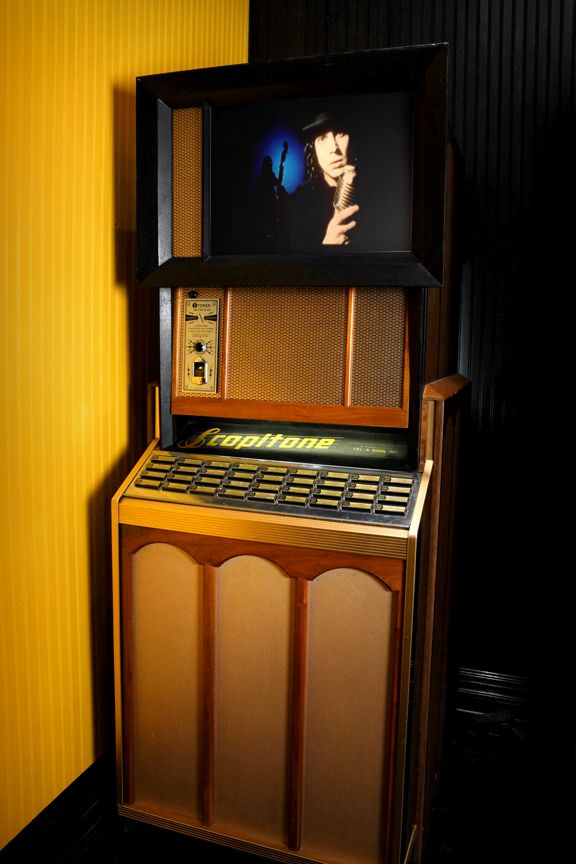 Third Man Records is also excited to unveil their very own custom Mold-a-Rama machine. Usually found at zoos or museums, these machines spit out brightly colored wax molds of everything from the Oscar Meyer Weinermobile, a tyrannosaurus or a bust of President Kennedy. TMR's machine is currently outfitted to pump out a fire-engine red miniature of Jack White's classic Airline guitar and there are already plans underway for additional molds. Visit www.moldamania.comfor all kinds of history and classic photos of the Mold-a-Rama world.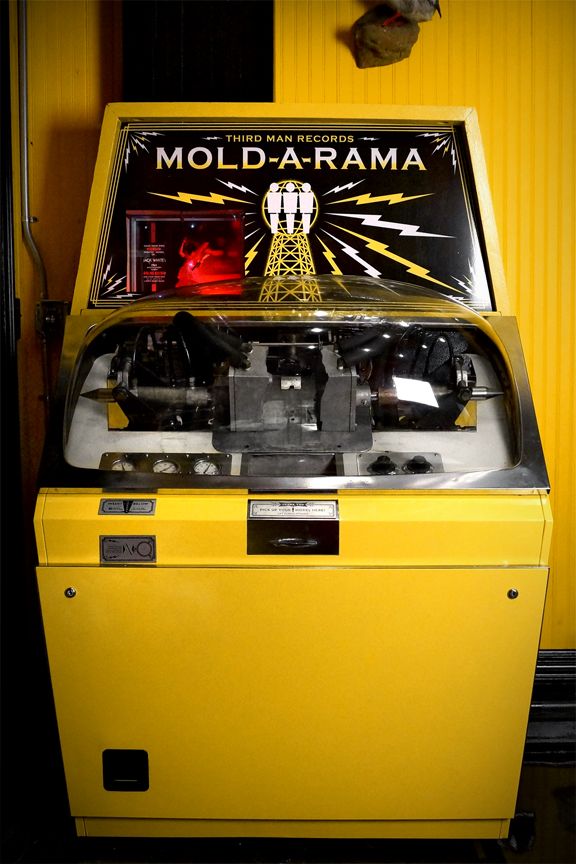 And last but most certainly not least, you can now take a strip of film photographs as a memento of your visit to Third Man in the all analog Dip n' Dunk full color Third Man Records Photo Booth.
As far as the Third Man Records' release schedule goes, in the spirit of Record Store Day's annual Black Friday event, available at Third Man only will be 100 Tri Color 45s of Jack White's I'm Shakin single. And for the first time anywhere, the world's oldest burlesque dancer Tempest Storm will make her TMR debut with the Tempest Storm Green Series (TMR 129) single–released in an unprecedented new format: a picture disc when coupled with some household items (flashlight, drinking glass) and not-so-household items (magical Bolt-a-Trope disc… provided!) turns into a quick keyhole peek-a-boo glimpse at the wonderful Miss Storm performing her patented tease. The zoetrope effect truly needs to be seen to be believed.
And as if that's not enough… a trio of singles from The White Stripes!  Along with the previously announced Limited Edition Opaque Red Vinyl re-issue singles from The White Stripes from the White Blood Cells album (listed below) some in-store Black Friday goodies will be made available in extremely limited quantities, including an authorized re-print of the first ever White Stripes silk-screened poster done by Von Munz (50 copies for sale on Friday), White Stripes Turntables… AND MORE.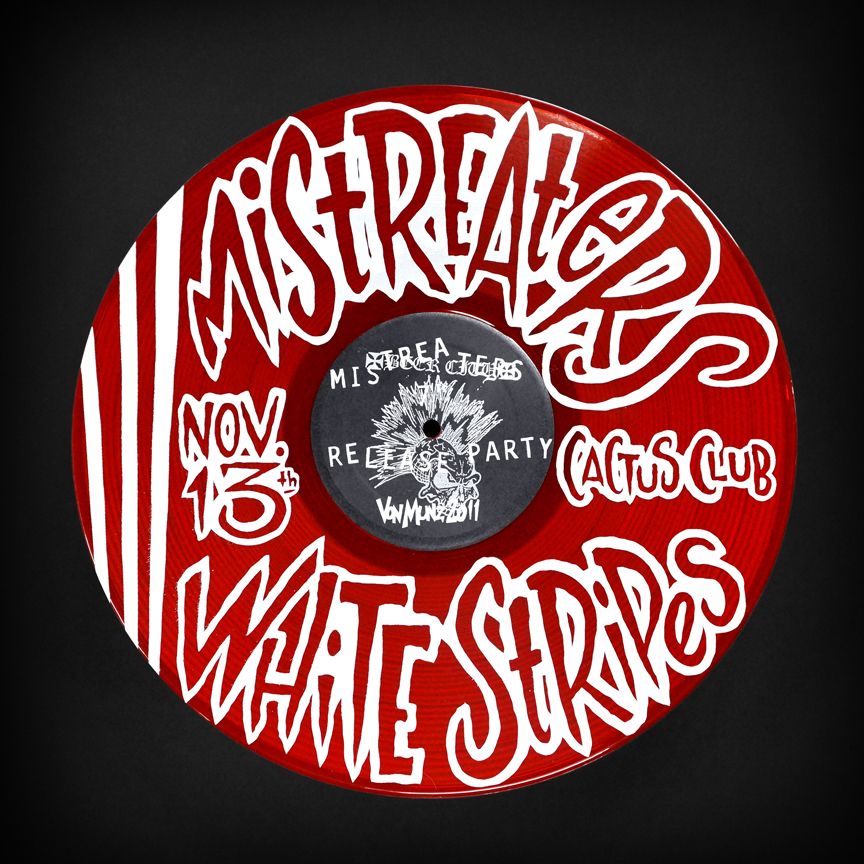 Dead Leaves And The Dirty Ground b/w Stop Breaking Down (TMR 170)
Hotel Yorba b/w Rated X (TMR 168)
Fell In Love With a Girl b/w I Just Don't Know What To Do With Myself (TMR 169)
So please join Third Man Records this brightest ever Black Friday for lots of fun, gizmos, records and a fantastic sale featuring Third Man, White Stripes and Raconteurs items and merchandise Bundle Deals going at a very NICE PRICE. You'll surely give thanks for these awesome new toys.