Record Release Party/Direct To Acetate Session June 1 at the Third Man Records Blue Room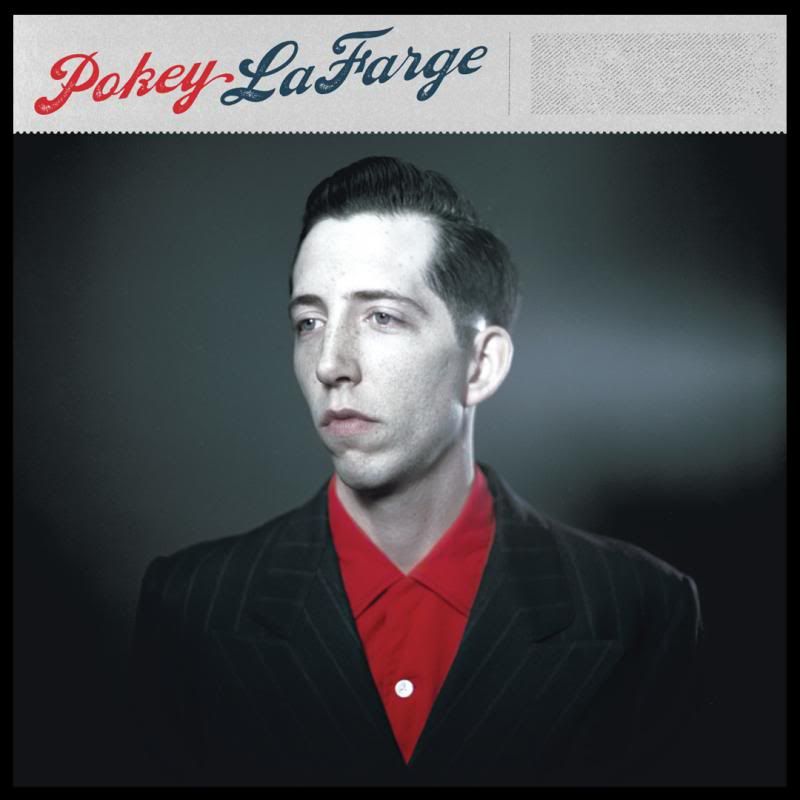 Third Man Records is happy to announce a new partnership with one of their favorite musicians out there working today, Pokey LaFarge. Pokey and his band bring a focus and energy to the American Roots genre with infectious original material that sits at the crossroads of early jazz, country blues and western swing. With his effortless charisma and distinctive charm, Pokey has crafted a genre all his own–and one that extends well beyond the music alone.
Pokey's next full length LP / CD (TMR 206), titled simply Pokey LaFarge (and produced by Old Crow Medicine Show frontman Ketch Secor), will be released in June–the perfect time for Pokey's sun-blessed riverboat style. Look out for a single from the album, "Central Time," to be released ahead of the full length in May.
To celebrate (and we know the folks at Third Man love to celebrate), TMR will be hosting Pokey and his band at their Blue Room live venue for a record release party/direct to acetate recording session on June 1st.
Pokey LaFarge and his band will be hitting the highways and byways this spring and summer, check all the dates here and be sure to see them when they come through your town:
4/20/13   Lake Charles, LA. F.G. Bulber Auditorium
4/21/13   Hattiesburg, MS. The Thirsty Hippo
4/22/13   Tupelo, MS. Blue Canoe
4/24/13   Nashville, TN. Loveless Cafe
4/25/13   Atlanta, GA. Smith's Olde Bar
4/26/13   Wilmington, NC. Soapbox Laundro-Lounge
4/28/13   Wilkesboro, NC. MerleFest
4/30/13   Mobile, AL. Callaghan's Irish Social Club
5/2/13     New Orleans, LA. Fair Grounds Race Course
5/4/13     Tulsa, OK. All Soul Acoustic Coffee House
5/8/13     Long Beach, CA. Carpenter Performing Arts Center
5/9/13     Long Beach, CA. Carpenter Performing Arts Center
5/10/13    San Francisco, CA. Rickshaw Stop
5/11/13    Modesto, CA. Fat Cat Music House
5/14/13    Portland, OR. Doug Fir Lounge
5/16/13    E. Vancouver, B.C. The Rio Theatre
5/17/13    Seattle, WA. Tractor Tavern
5/22/13    Minneapolis, MN. The Cedar Cultural Center
5/23/13    Chicago, IL. Lincoln Hall
5/25/13    Booneville, MO. Kemper Park
5/31/13    St Louis, MO. Casa Loma Ballroom
6/1/13      Nashville, TN. Third Man Records
6/7/13      Cincinnati, OH. Taft Theatre
6/8/13     Bloomington, IL. Downtown Bloomington
6/13/13    Omaha, NE. The Waiting Room Lounge
6/15/13    Denver, CO. L2 Arts and Culture Center
6/16/13    Palisade, CO. Palisade Bluegrass Festival
7/14/13    Mount Solon, VA. Natural Chimneys Park
8/8/13     Henderson, KY. Audubon Mill Park
8/16/13    Biddinghuize, Netherlands. Lowlands
8/17/13    Kiewit, Belgium. Pukkelpop
8/19/13    Winterthur, Zurich, Switzerland. Musikfestwochen
8/22/13    Tonder, Denmark. Tonder Festival
8/23/13    Tonder, Denmark. Tonder Festival
8/24/13    Tonder, Denmark. Tonder Festival
8/25/13    Tonder, Denmark. Tonder Festival