Official Lyrics Video https://www.youtube.com/watch?v=i-BznQE6B8U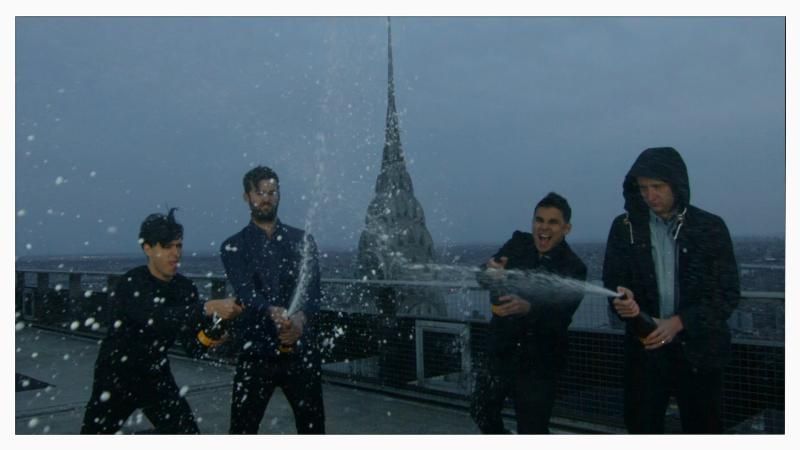 As Vampire Weekend gear up for the release of their highly anticipated third studio album Modern Vampires of the City, the band have unveiled a lyrical video for brand new track "Ya Hey," directed by Greg Brunkalla.
Check out the video here: https://www.youtube.com/watch?v=i-BznQE6B8U
Already hailed in a 4.5 star Rolling Stone lead review raving "dark but beautiful… Vampire Weekend have gotten better at just about everything they do… pushing into awesome new directions," Modern Vampires of the City is scheduled for release May 14 on XL Recordings. The new album is the band's first full length collection of new material since its gold-certified sophomore album Contra, which debuted at #1 on the Billboard album chart upon its 2010 release.
Vampire Weekend has also confirmed its return to Saturday Night Live: The band will play NBC's hallowed Studio 8H for the third time on May 11, with host Kristen Wiig.
VAMPIRE WEEKEND
On Tour
May 2nd, 2013 – The Troxy, London
May 15th, 2013 – Agganis Arena, Boston
May 16th, 2013 – Sony Center for the Performing Arts, Toronto
May 17th, 2013 – The Fillmore, Detroit
May 20th, 2013 – Red Rocks Amphitheater, Morrison
May 21st, 2013 – Red Butte Garden Amphitheatre, Salt Lake City
May 23rd, 2013 – Keller Auditorium, Portland
May 24th, 2013 – Sasquatch Music Festival, George
May 29th, 2013 – Casino De Paris, Paris
June 23rd, 2013 – Firefly Festival, Dover
June 26th – 30th – Glastonbury Festival, Pilton
June 28th, 2013 – Portsmouth Guildhall, Portsmouth
June 29th, 2013 – O2 Academy Bournemouth, Bournemouth
July 4th – 7th – Rock Werchter, Werchter
July 6th, 2013 – Olympic Park, London
July 7th, 2013 – De Werald Draait Buiten, Amsterdam
July 9th, 2013 – Poupet Festival, Cholet
July 12th, 2013 – Optimus Alive, Lisbon
July 13th, 2013 – BBK Live, Bilbao
July 14th, 2013 – Musalic Festival, Aix-les-Bains
July 19th, 2013 – Gentlemen of the Road Lewes Stopover, Lewes
July 20th, 2013 – Longitude Festival, Dublin
August 4th, 2013 – Lollapalooza, Chicago
August 9th, 2013 – Squamish Music Festival, Squamish
August 11th, 2013 -Outside Lands Festival, San Francisco
September 20th, 2013 – Barclays Center, Brooklyn
September 28th, 2013 – Hollywood Bowl, Los Angeles
October 8th, 2013 – Midland Theater, Kansas City