NOVEMBER 29th BLACK FRIDAY CD & VINYL RECORD STORE DAY EXCLUSIVE RELEASE
FOR PARTICIPATING STORES SEE www.recordstoreday.com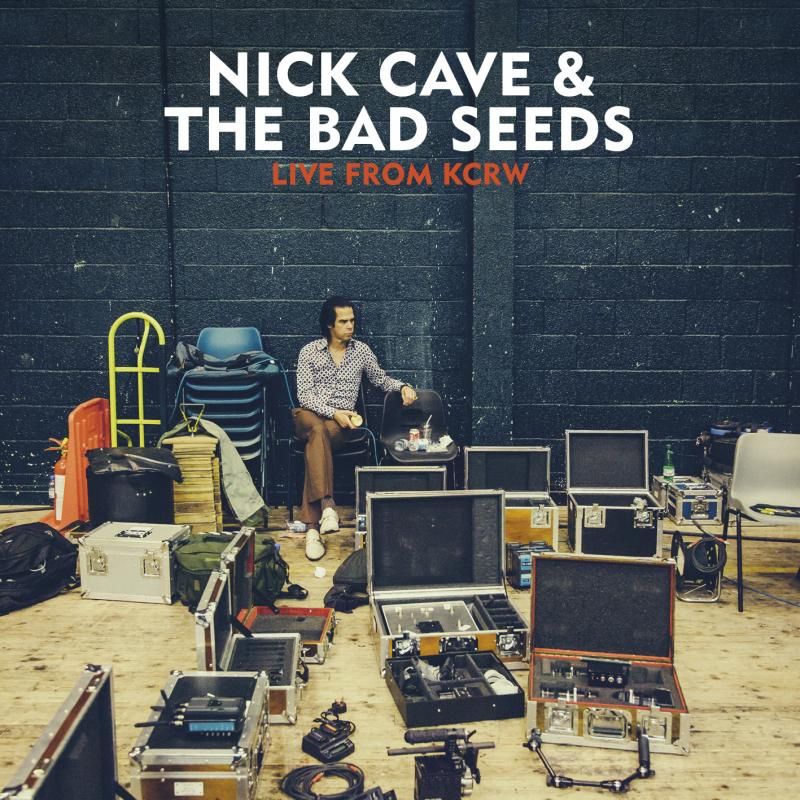 "The man has harnessed volume and drama to create intense story-songs. His is work that will be appreciated for decades to come."–THE LOS ANGELES TIMES
Nick Cave & The Bad Seeds announce the release of Live from KCRW (Bad Seed/Kobalt), to be pre-released on CD and double vinyl (with bonus tracks "Into My Arms" and "God Is In The House") as a November 29 Black Friday/Record Store Day exclusive. For a list of participating retailers, see www.recordstoreday.com.
The fourth official live album in the band's history, Live from KCRW features a stripped-down line-up performing four songs from the recent global hit album Push the Sky Away alongside classics spanning the Nick Cave & The Bad Seeds songbook. The recordings were made earlier this year at a live KCRW radio performance at Apogee Studio in Los Angeles. The session was recorded by Bob Clearmountain on April 18, between the band's two Coachella festival appearances.
Live from KCRW will see wide release digitally on December 3. The album will also be available as a digital deluxe bundle with Push the Sky Away.
Live from KCRW line-up:
Nick Cave: Piano, vocals
Warren Ellis: Tenor guitar, violin, piano, loops, backing vocals
Martyn Casey: Bass
Jim Sclavunos: Percussion, drums, backing vocals
Barry Adamson: Organ, backing vocals
Live from KCRW track listing:
1.   Higgs Boson Blues
2.   Far From Me
3.   Stranger Than Kindness
4.   The Mercy Seat
5.   And No More Shall We Part
6.   Wide Lovely Eyes
7.   Mermaids
8.   People Ain't No Good
9.   Push The Sky Away
10. Jack The Ripper
For further updates, keep a watchful eye on:
www.nickcave.com
https://www.facebook.com/nickcaveandthebadseeds
https://twitter.com/ncandtbs